This1983 Harley Davidson FXE has been under wraps for more than a year and a half.
We are taking this to Sturgis to compete in the Modified Hagley class in the AMD World Championships.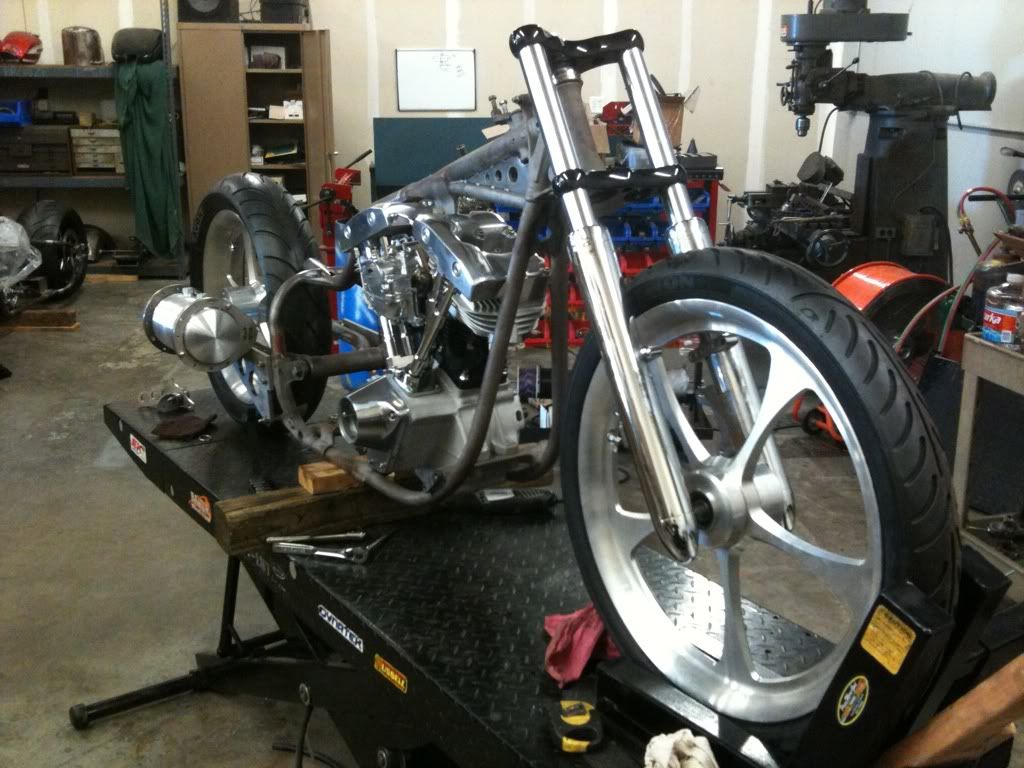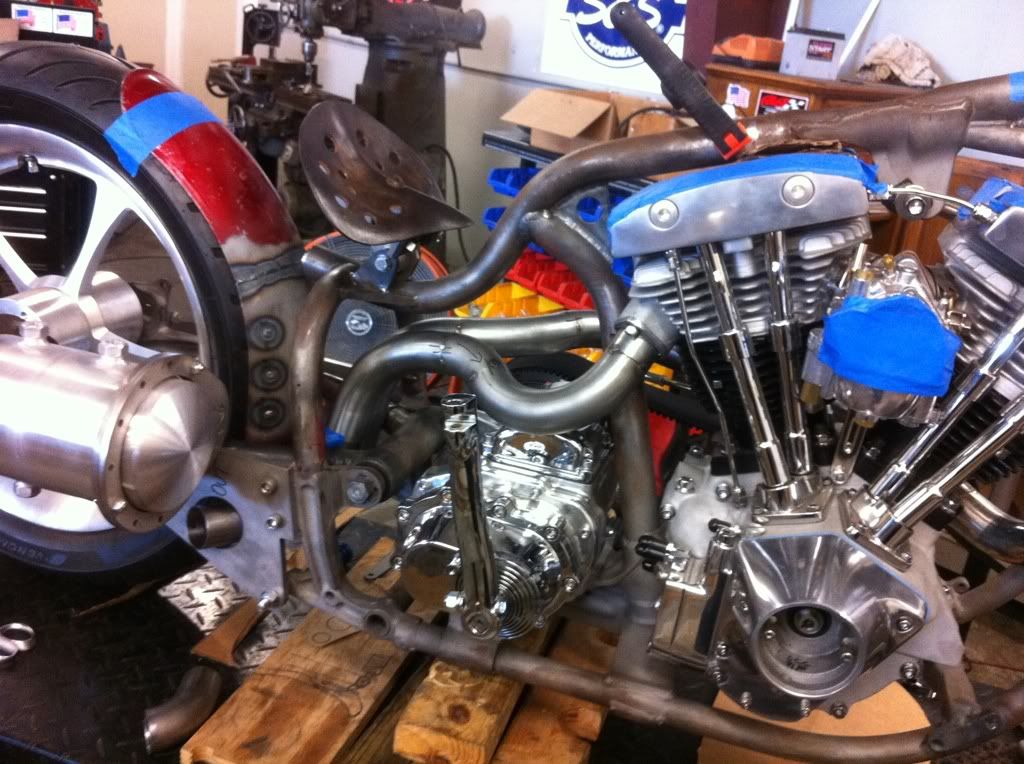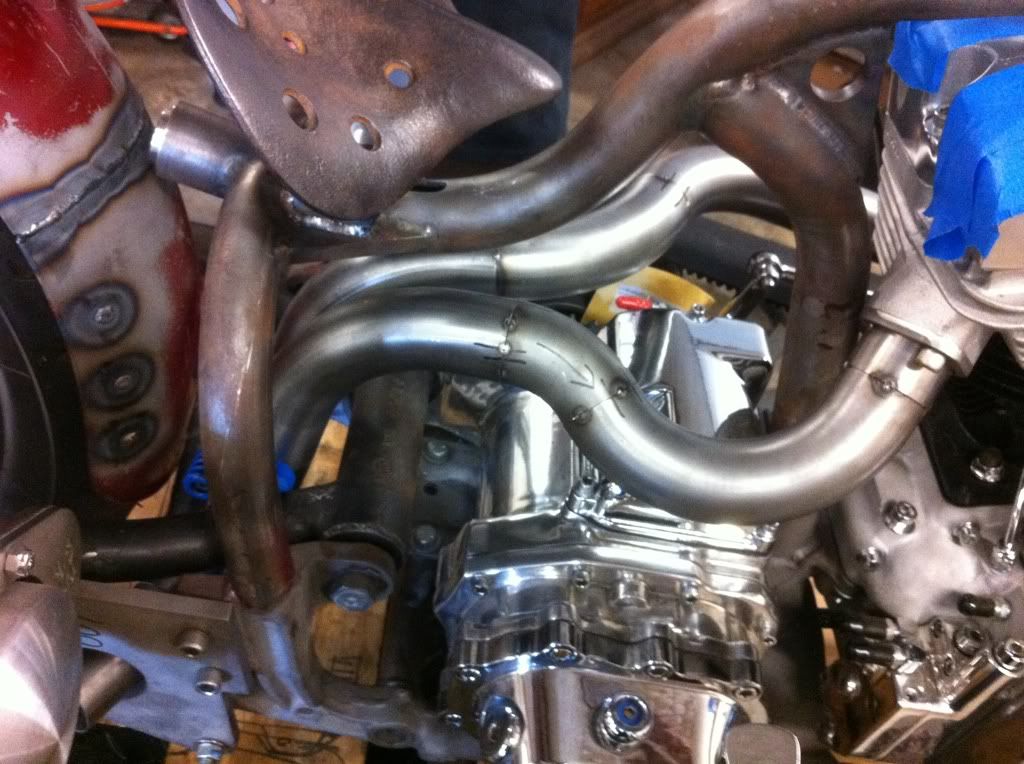 The seat is mounted on bearings and attached to the single rail gussets but actuates on an internal spring running inside the seat tube. Here is a pic and the video of it working. This video was the first test of it working squeak and all
.
YouTube - ‪Modified 1983 Harley Davidson FXE‬‏