Hey guys new here. I have a 77 shovel fxe I bought mostly stock when I was 21 in 2009, rode it as is for a little over a year then stripped it down to bare frame and did a weld on rigid, rebuilt and worked the motor, swapped to a softail 5 speed with a kicker kit, 2Ē BDL open primary, stretched a repop pan fender to get it further down in the rear and a bunch of powder coat.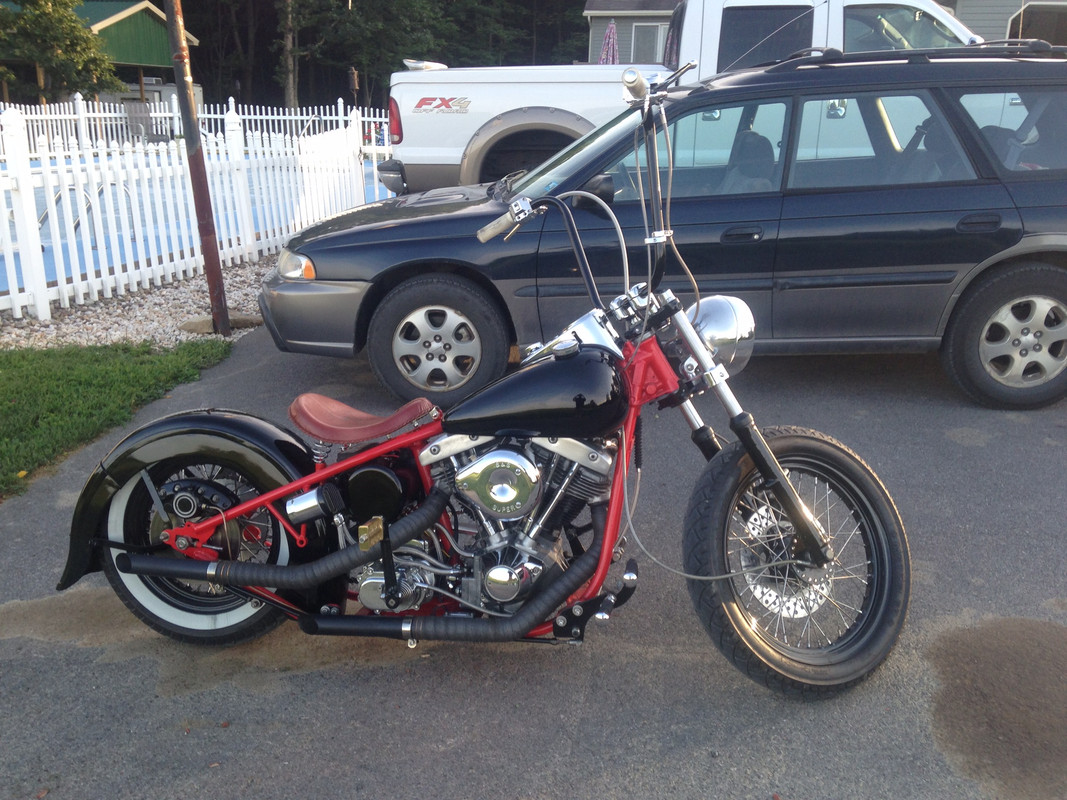 I just picked up a 63 pan bottom end with shovel heads, FX style ratchet top and an open belt primary sitting in a throw away frame. I believe Iím going to buy a kraft tech frame thatís 30 degrees and 0 stretch, a springer of unknown brand, a 3ish gallon tank of sorts and a minimalist rear fender.
Much like my 77 it will have no front fender, horn, mirrors, signals and additionally no battery. I want this one bare as possible with a magneto, obviously kick only with just a headlight and tailight. This one is going to be foot clutch/jockey shift with a Baker N1 shift drum. 150ish rear tire on a 16 and either a 19 or 21 front. I like the extra rubber the 19 on my 77 has but might go a little different.
What brands of springers do you guys recommend? Hereís a couple pics of the drivetrain, one when the previous owner was building it and one when I brought it home. Lemme know what you guys think.