The final set-designing and making the seat area for a driver and a passenger.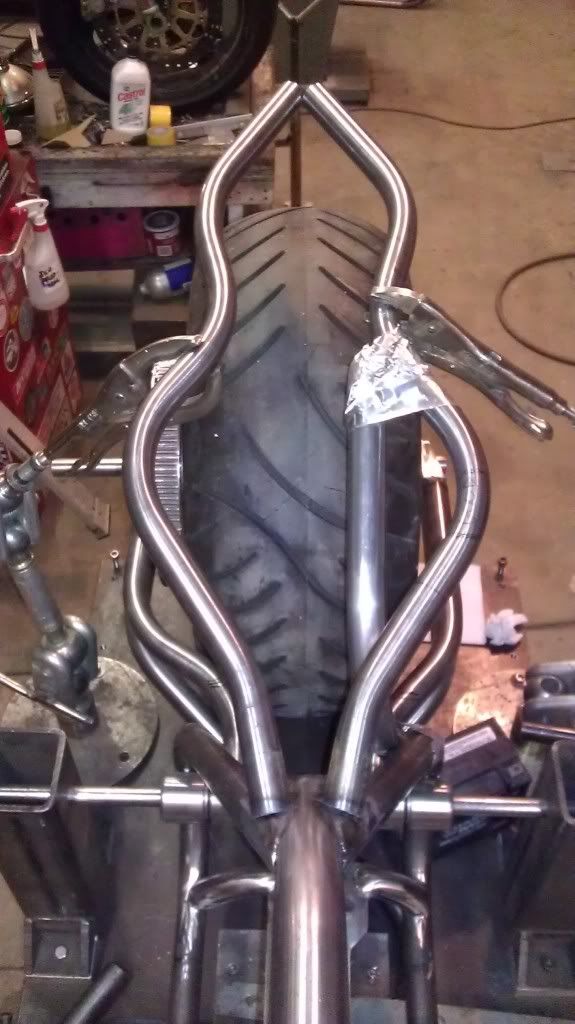 The tube was just taped to the seat rails-that will not be it`s final position, it was taped like that for this side shot: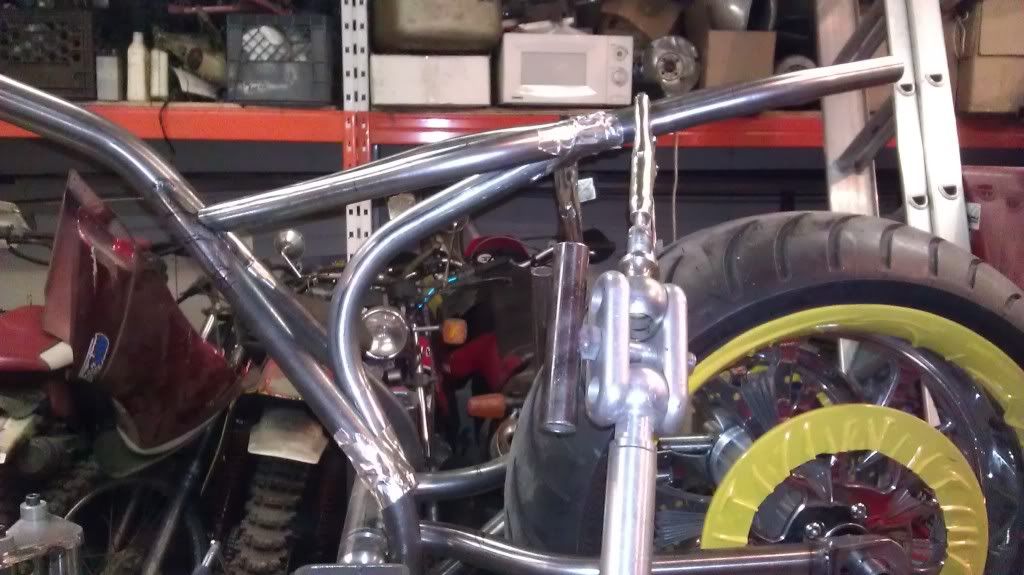 Here is another picture of seat area, this frame is almost finished at this point, it takes a lot of hours to come up with a completely original frame.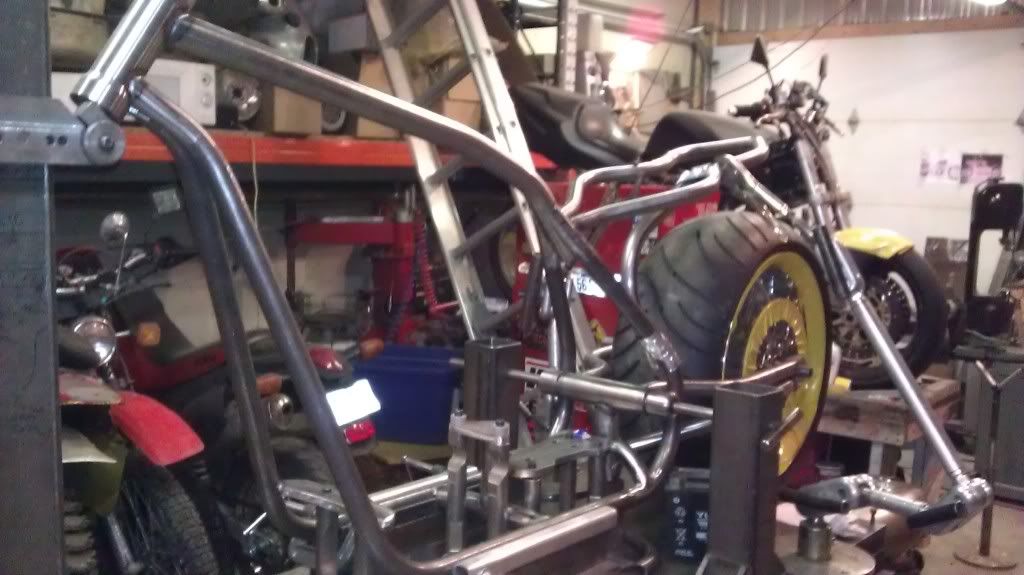 By the way Happy New Year Everyone!
I hope you have a great year and get to ride a lot. Hopefully, if you live in or near the arctic like we do over here, you have a couple of old ice racers studded up and ready to go as soon as the ice is safe enough to drive on.
and remember-don`t drink endives!