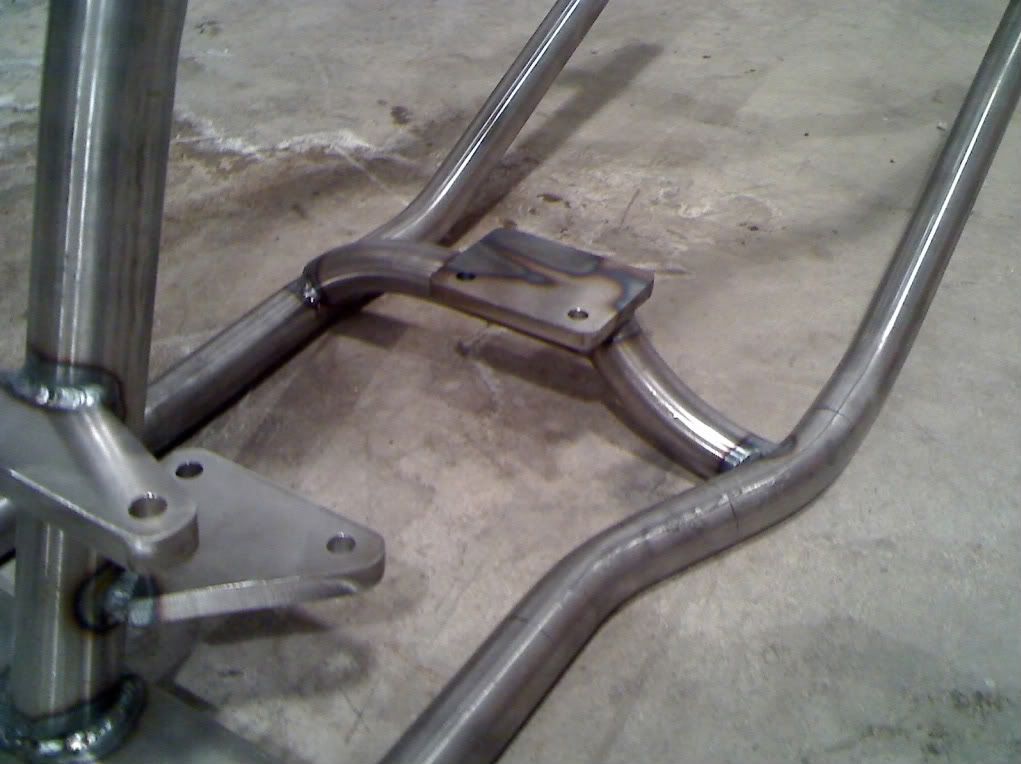 Here are some pictures of a frame I just finished.
The neck and axle plates are CNC machined but the rest of the parts I made by hand.
I make the rear tranny mount tubular because I like how it looks (even though it is a lot of work and just gets buried when the bike is finished).
I also extend the country bar to the top motor mount so the back bone is stronger. This frame doesn't have a top motor mount yet-it will be attached once the motor is in place.
The hardest part of making a frame is getting the bends just right
so everything is square in every direction.
Everytime I make a frame I want to keep it but I have to let it go. I've already made three frames that were supposed to be mine but they all seem to get sold because I always need the money. I have a frame now that I made for myself-it's just an empty shell rigid-I'm still trying to decide on what will power it.