well, got a little bit done last night. I got my motor and transmission in and lined up.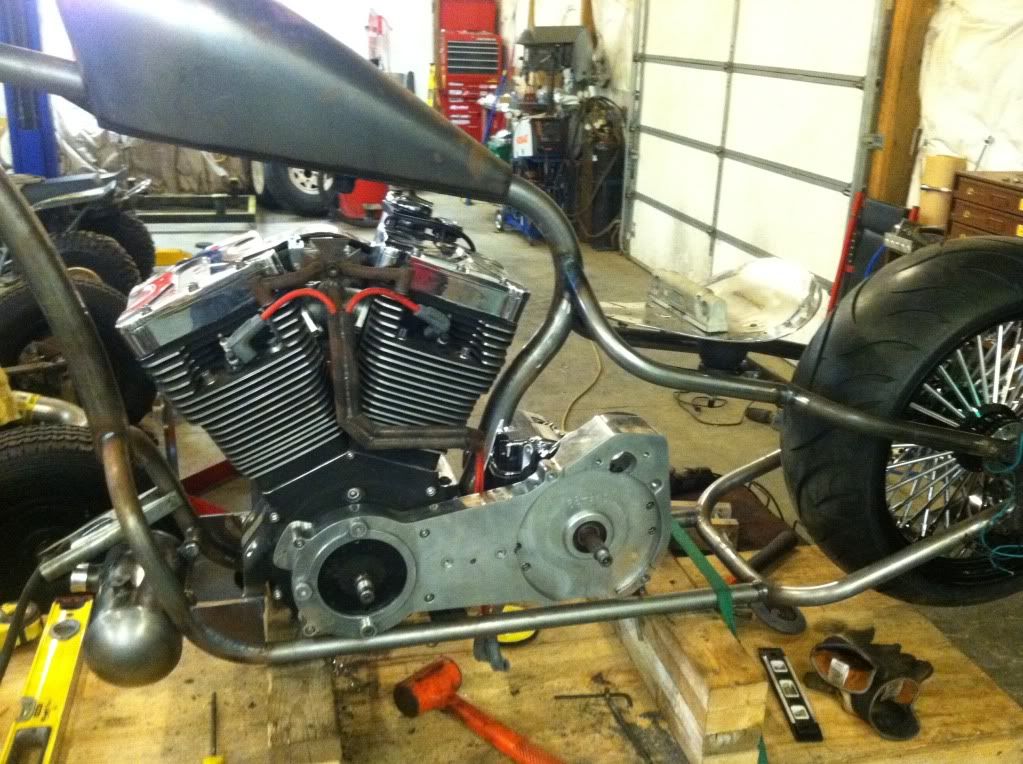 I also got my model a tail light in the mail yesterday, so had to see what that was going to look like.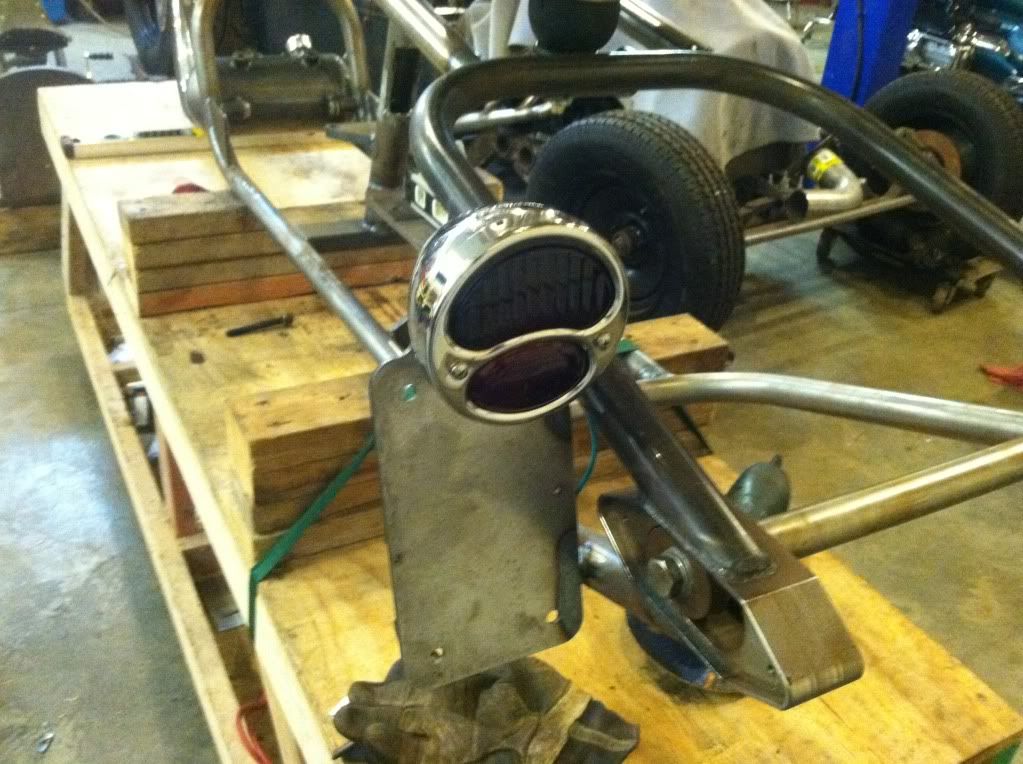 Got my 250 rear tire mounted on the wheel, and installed. I haven't centered it yet, but just wanted to get a peek at it. I am going to try to go with as much black as I can on this bike.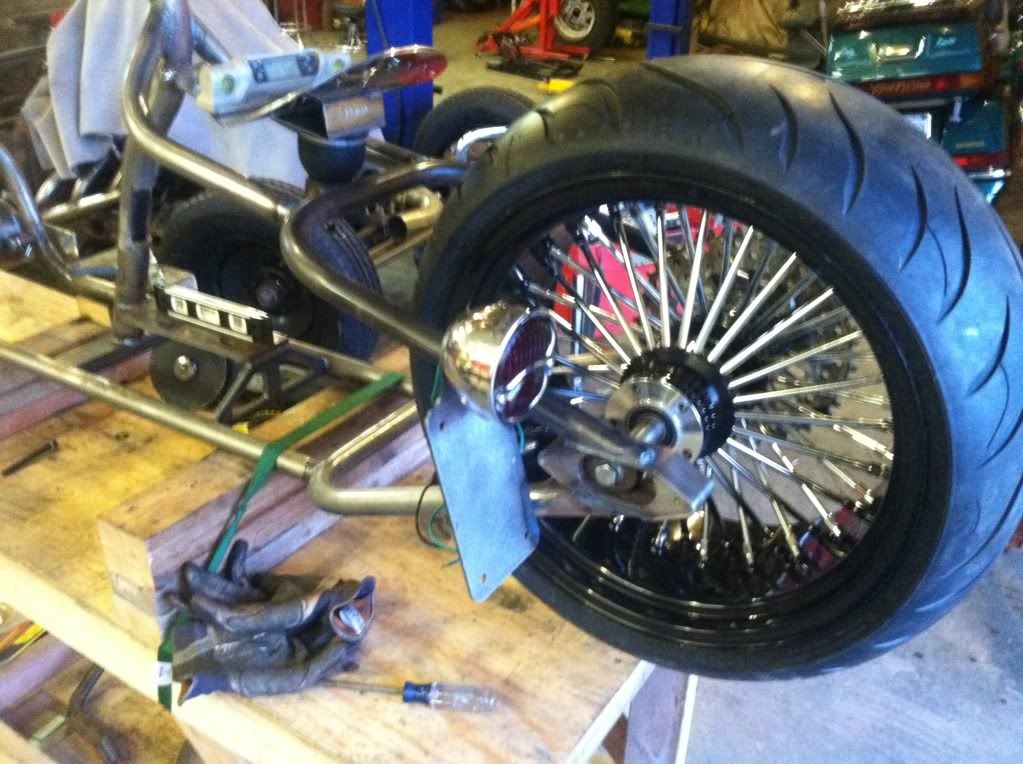 Here is a shot of my top motor mount that I made up a while back. Thought I would put it to some use. I like to run my coil under the transmission, so this one has some tubes to run the plug wires through. Still needs powdercoated, but you get the point.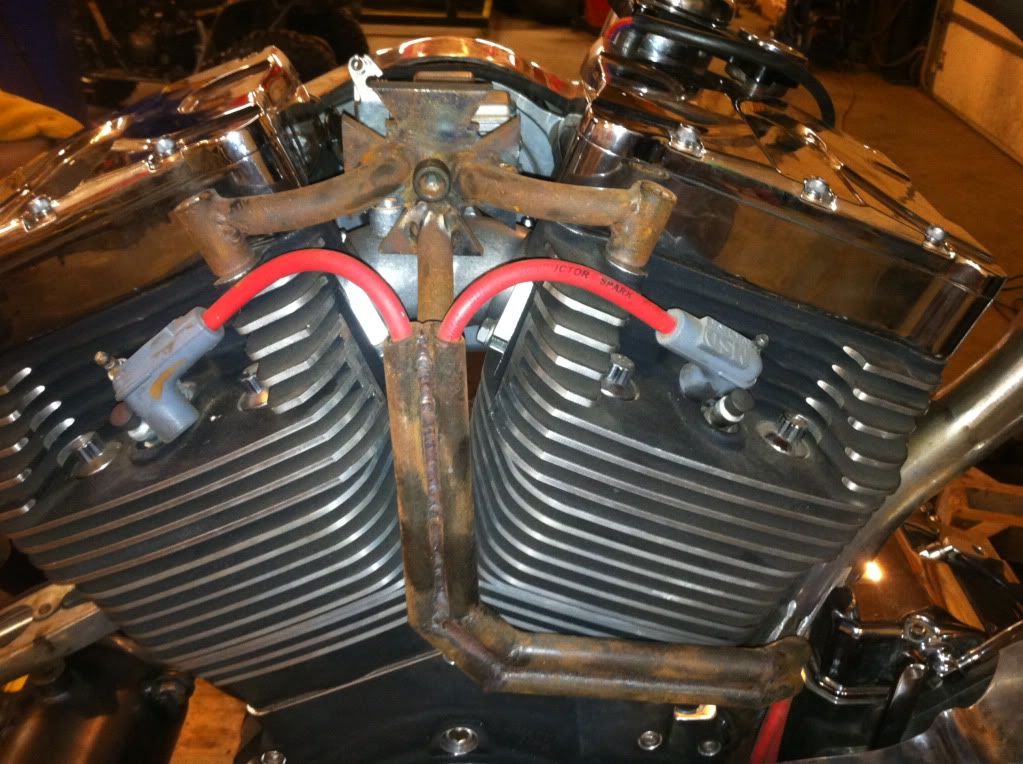 And finally, as I stepped back at the end of the night, this was how the whole package was coming together. I like everything so far except the bars. I'm not totally sold on them yet, but we will see how they look with the headlight and everything else on the front end.