working on re-shaping the saddle. didn't take a good before shot, but you can see how much foam i cut off. used to look like a diaper. ruined the lines of the bike in my opinion.
i think i'm going to have a local upholster touch up my shape and cover it.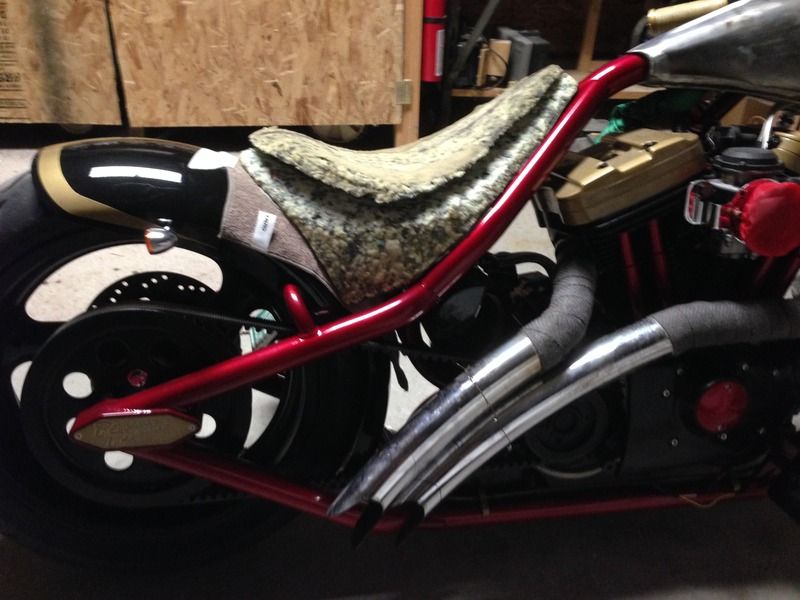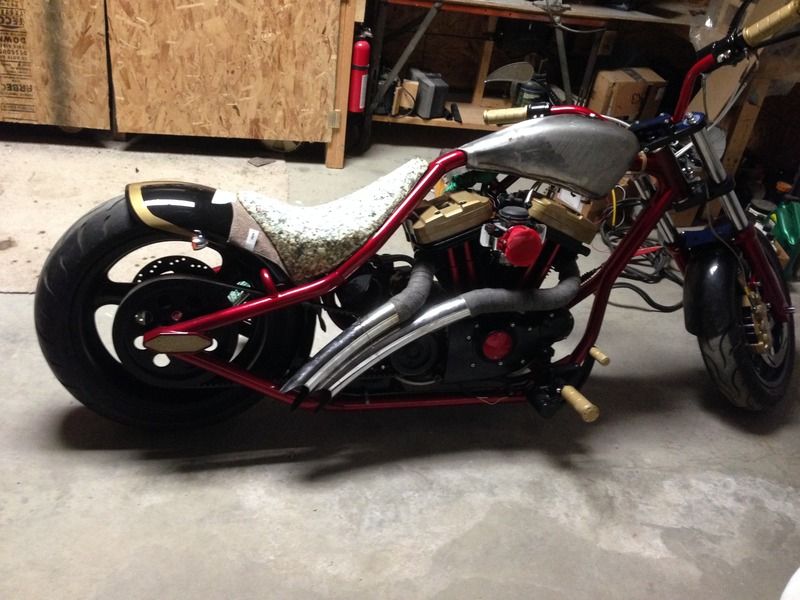 also, anyone have any tips on pressure testing a tank?
i know to use 2-4psi.
i have plugged my crossovers, the filler neck, my vent. used teflon on my petcock threads. i seem to still have a small leak but i can't tell where it's coming from.
if i pressurize it and close petcock, leave it for 1 min, open petcock, air wooshes out. but if i let it sit for say 10 min, no air wooshes out. i.e. it's no longer pressurized, air is leaking out somewhere. tried to put soapy water on welds, nothing is showing bubbles.
any thoughts are greatly appreciated.
i may try putting it in a tub of water, but i don't want it rust, and don't want water to get inside wherever the leak is.