Yesterday was the day!
Loaded up the bike: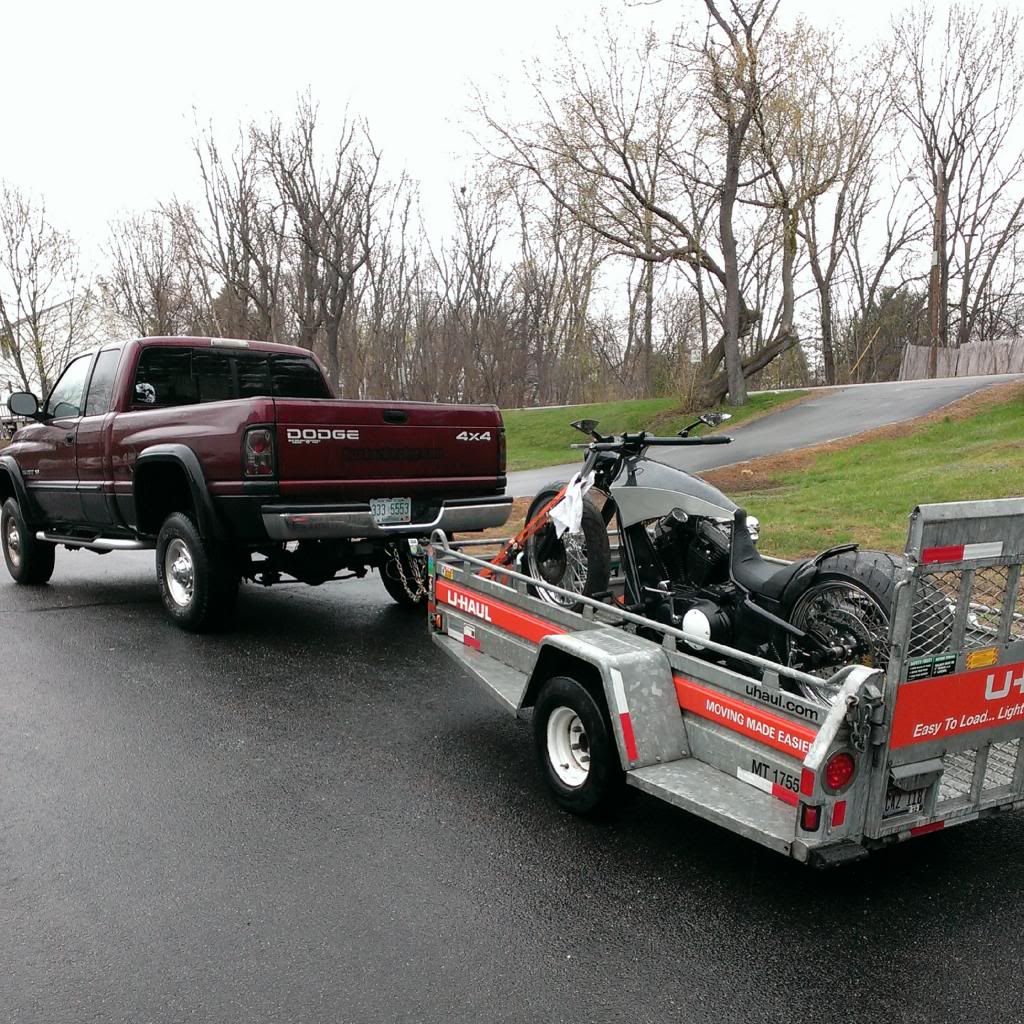 and took it downtown to get my VIN. Got a lot of looks and kind words from folks waiting for their own salvage inspections, and some kind words from the inspector.
He verified how I came about the frame and engine and filled out the form necessary to get my VIN issued; then BAM!
A 2014 Custom Chopper was born!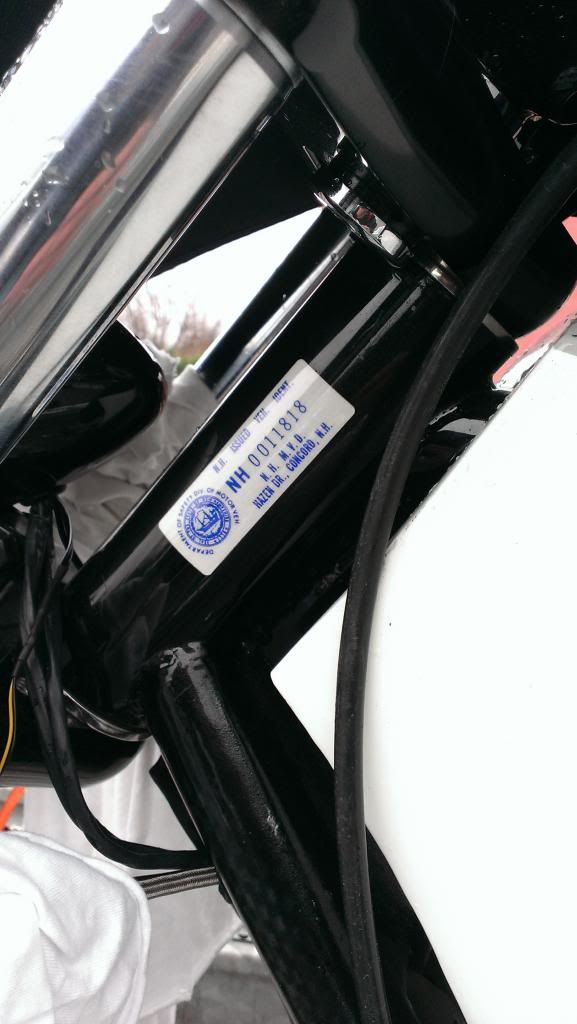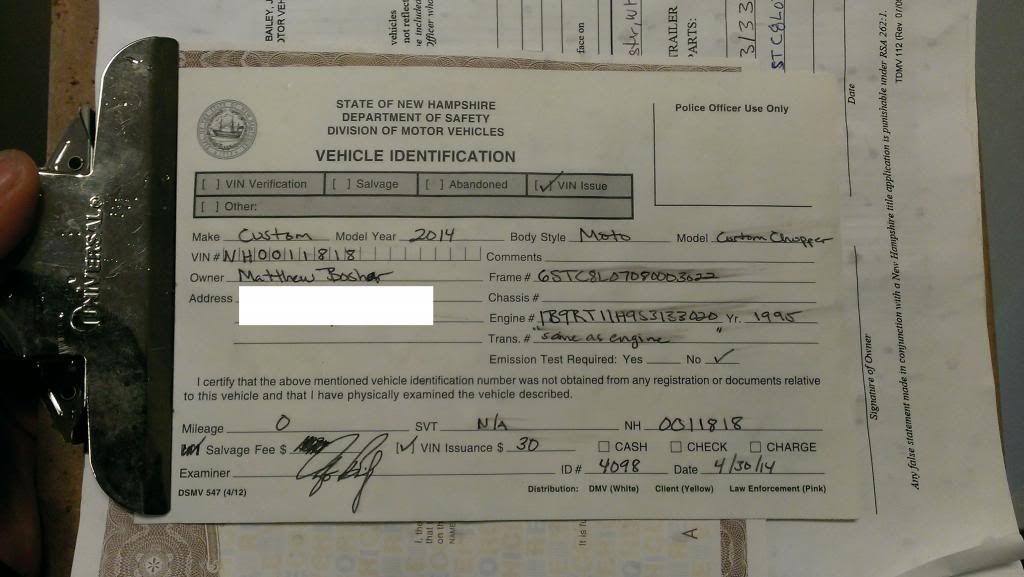 Town hall was basically as simple. Only sketchy part was the clerk asking, "If someone wanted to buy this off you, what would you sell it for?"
"The total of the receipts listed on that spreadsheet in front of you."
"Nothing extra for sweat equity, or labor, etc??"
"You never get that back! lol Nope, just the $5,800 in parts."
Trying to get more tax dollars out of me! Total with my vanity plate came to $125..good day!
Speaking of value, I did have it appraised locally for $30,000. THAT made my day..until I saw the insurance rates! Cripes.
Anyway, the process is complete!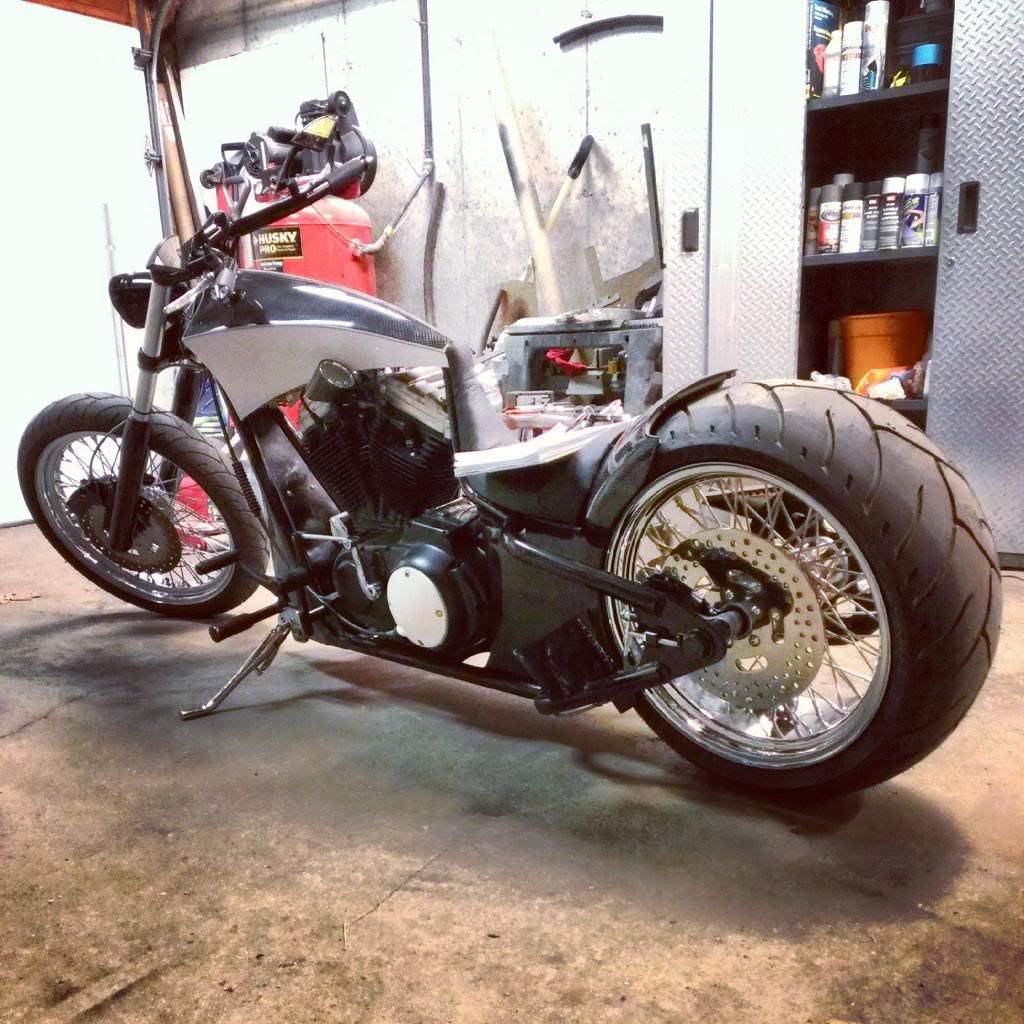 I'm still trying to get the remote front master cylinder working to my liking. I've ordered a few different size/design masters to see if they make any difference, because what I have on there now isn't working to my liking.
More to come on that as I nail it down, then you guys will see some pics/vids of it blasting around town for sure.