My 2004 Triumph Bonneville chopper poject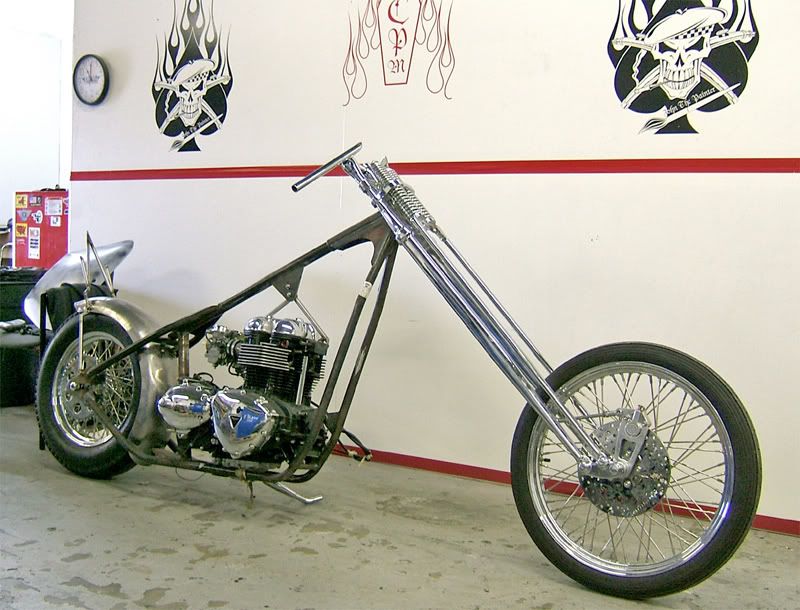 I started this project with a paughco sportster frame and cut off the mounts and made new ones to hold the bonny motor.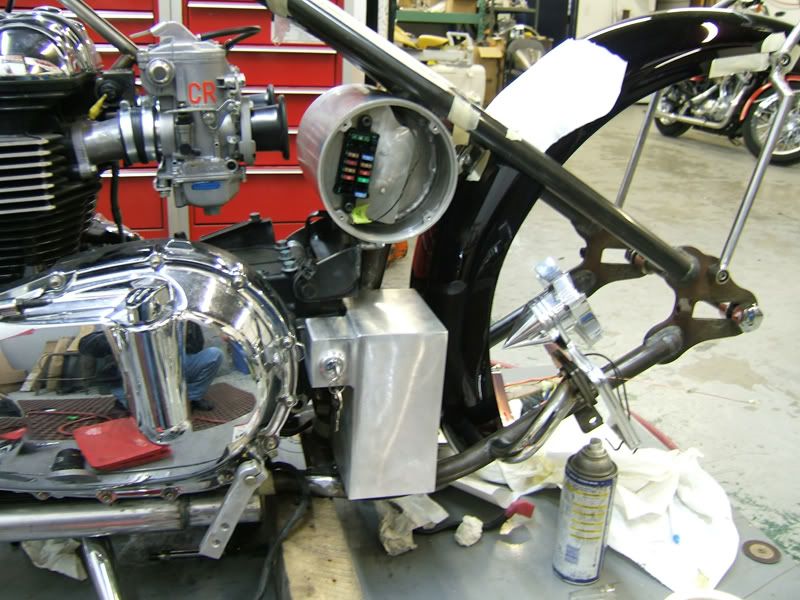 Like if hard enough to the motor mounted properly there was not much room to put any thing, like a battery and the electronics. So I use optima battery and mounted it long ways on the lower half of the frame and made fake
oil
bag to hold the electronics.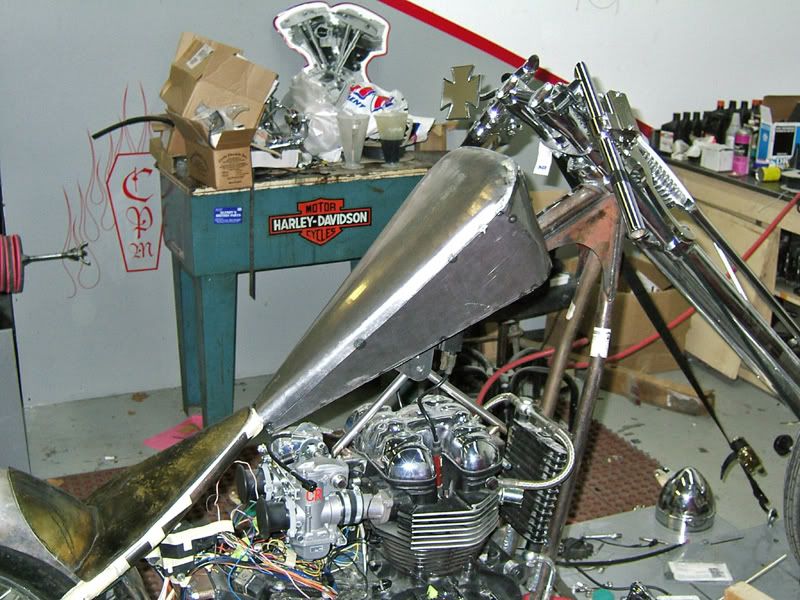 I could not find the right gas tank for this bike so made my own. More to come