Pics included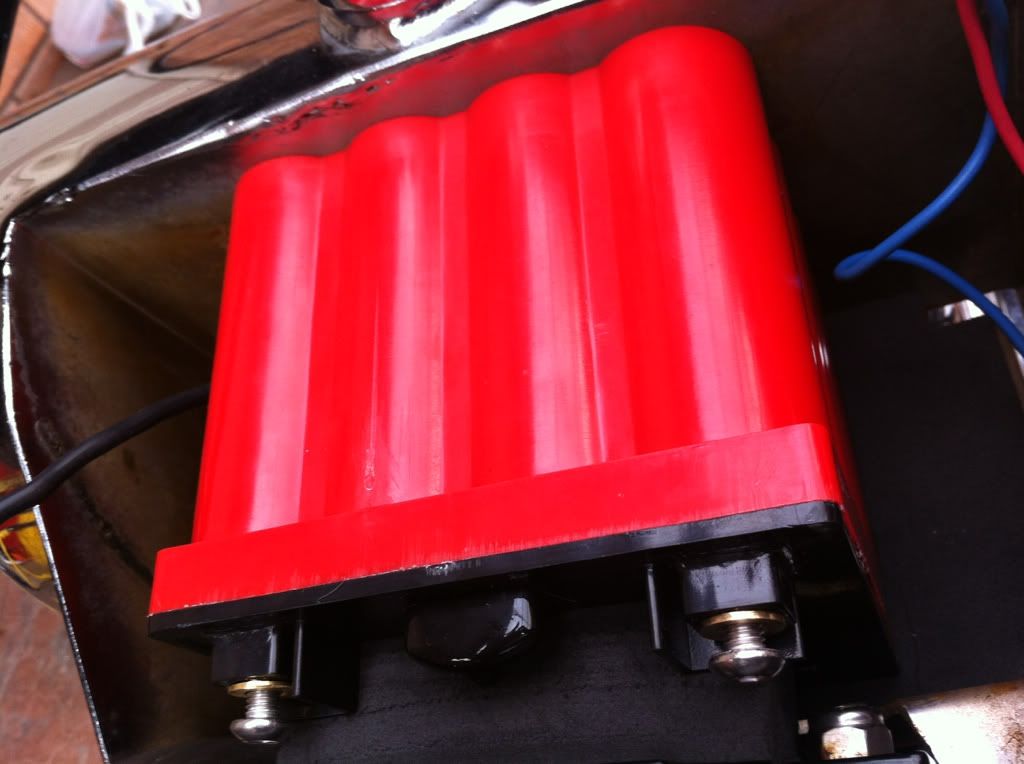 I have a chemical and heat resistant hard foam underneath the battery as well as between the battery and
oil
tank mount bracket (terminal side). Once the terminals are locked down I will also run a non conductive material across the terminals so it doesn't arc.
Or should I just mount the battery between the transmission and rear fender (which is fibreglass).
Note that my frame is already PC'd and tins are all painted so I don't want to drill or weld anything to support the battery down between the trans and fender.
To be honest, the battery mounting has been the most difficult aspect of the the bike building process