Here goes it...
- Bike shit the bed on me and after getting it home, I noticed the rear cylinder exhaust pushrod was bent to hell. Couldn't even get it started.
- I have a brand new lower end that was sent to me from Midwest because I had an
oil
leak from day 1 but didn't feel like pulling the motor at the time. That time has come!
- Got the Ultima 127 out of the bike and started to break it down. Here are the results so far of what I have done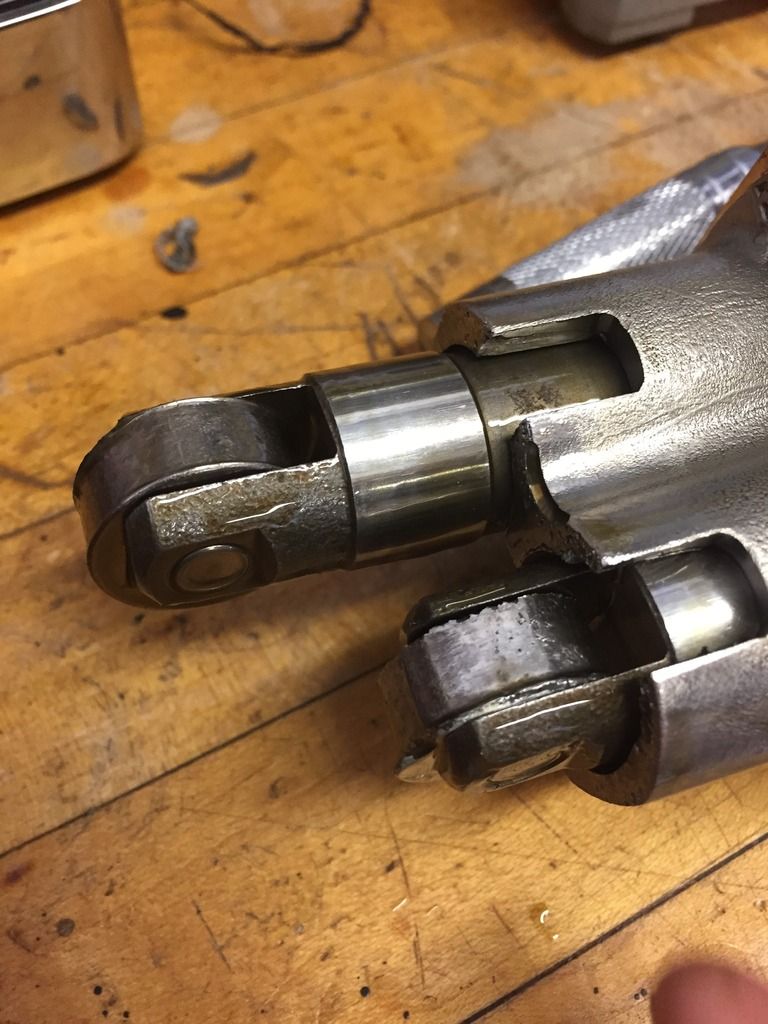 One of the front or rear lifters in the tappet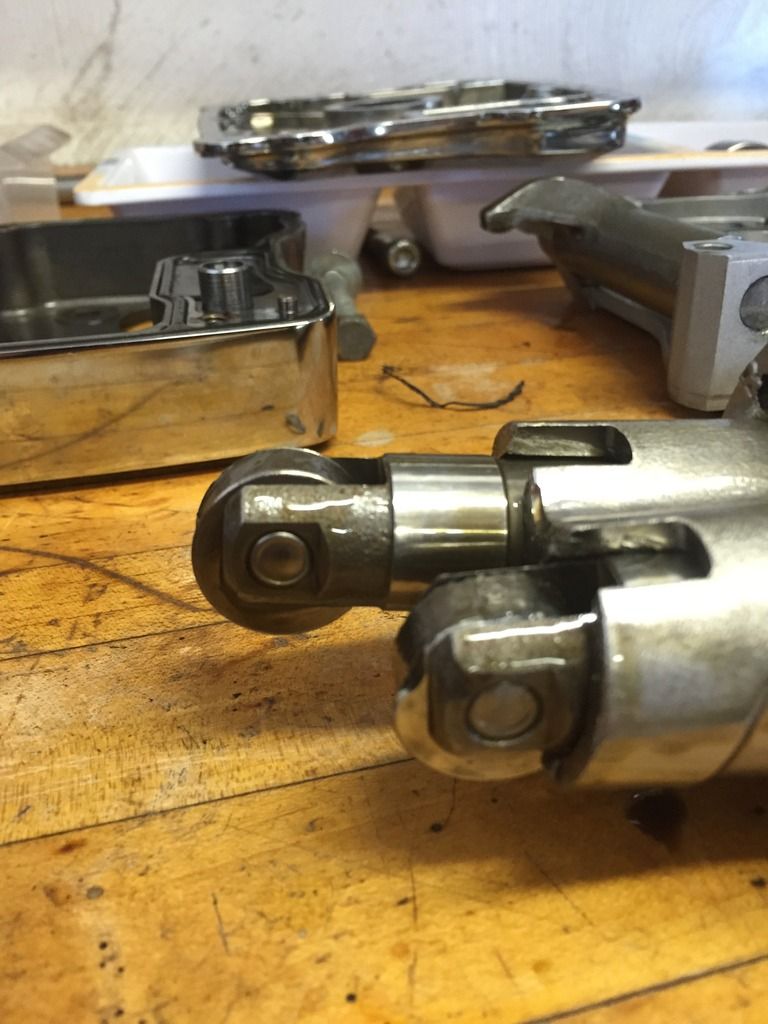 Another view of the lifters chewed to hell
Here is the bent pushrod (Believe it or not with all 4 lifters torn up, only 1 pushrod was bent)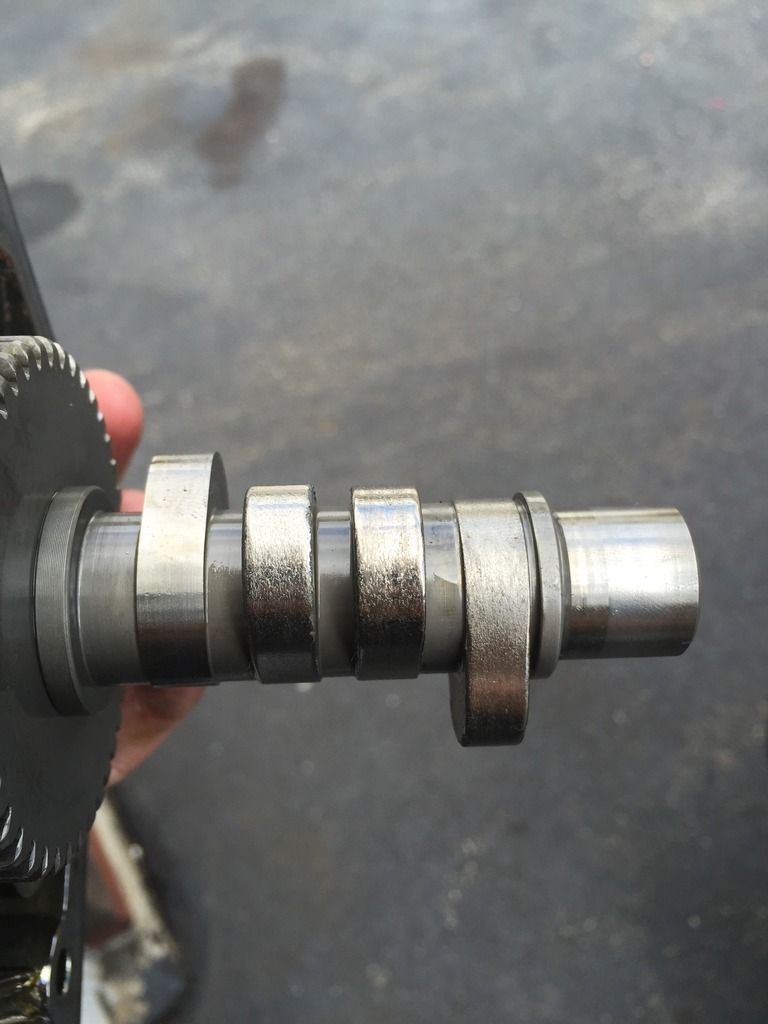 First shot of the cam (which is also very hard to turn while attached to the nose cone)
2nd shot of the cam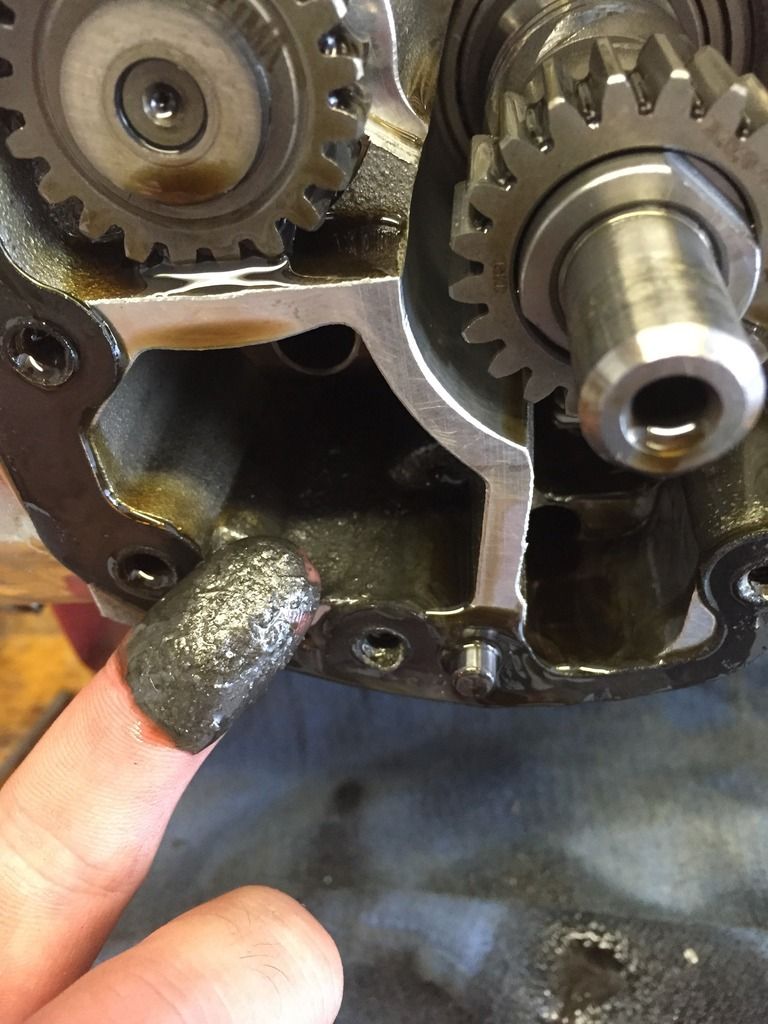 Now this is where all the metal shavings were found! They ONLY seemed to be in the lower left part of the nose cone
This is where the breather gear goes. Is the rear of that seat supposed to look like that?
With all this said, What the hell went wrong? I'll be breaking the rest of it down soon to inspect the valves, cylinders, pistons, everything else pretty much.
Also, I'm lost when it comes to the "lift", "duration", etc. I just need an an answer on that cam and lifters I should be looking at (spec wise)
I appreciate the help in advance!!