06-29-2015, 11:17 PM
Club Chopper Member




Join Date: May 2012

Location: Las Vegas, NV

Posts: 997
Not Ranked
Biggest chopper builder in Los Angeles area?
---
With West Coast Choppers now in Texas who is the biggest custom bike builder still operating out of the LA area?

I'm trying to put together a list of builders so I can apply for work/apprenticeship when I move next year. Right now Exile Cycles would be my first choice (they would seem to be pretty big even in this economy), but from the research I've done it looks like most shops are pretty spread out. I'm trying to stay close to LA if possible. Here's the list of places I've looked up already:

LA County Choprods
Chopper Dave Casting Co
Metal Phanatic
Nash Motorcycle Company (might be closed?)
Deus Ex Machina (not sure if they build at their location)

And here's a list of other famous shops, but these are located further out from LA:

Matt Hotch Designs
Malibu Motorcycle Works
Chassis Design Co
Performance Machine
Rooke Customs
Todd's Cycle
Chica Custom Cycles
Poole's Pro Built
06-30-2015, 07:54 PM
Club Chopper Sponsor




Join Date: Aug 2004

Location: Central Florida, FL

Bike Year, Make, Engine: Custom

Posts: 13,640
Not Ranked
I think Nash is in Washington State
__________________
John
Scooters Performance
31615 Long Acre Dr
Suite 104
Sorrento, FL 32776
www.scootersperformance.com
(four0seven)330-2056
06-30-2015, 09:44 PM
Club Chopper Member




Join Date: May 2012

Location: Las Vegas, NV

Posts: 997
Not Ranked
Thanks guys. As things stand it looks like I'll be going to either Van Nuys if something goes through with Exile, or Huntington Beach since there's a good concentration of builders there. Really don't want to work in a regular job shop if I don't have to. I've gotten a taste of that and it's not for me. Not in this to make a killing, just looking to do what I love and I know the money will follow.
07-01-2015, 06:03 PM
Club Chopper Member




Join Date: May 2007

Location: Sarasota, FL

Bike Year, Make, Engine: 2005-2012 Exile Cycle

Posts: 441
Not Ranked
Are you looking for a paid position? Chop shops are under 1/2 what they were. When I call Exile Russell answers the phone himself, a few years ago it wasn't that way. Car shops may be a better bet right now.
07-07-2015, 08:35 PM
Club Chopper Member




Join Date: Jan 2004

Location: Orange County, CA

Posts: 1,871
Not Ranked
I'd include Trevelin on the list.

I'm not sure if Chopper Dave is up to building bikes these days...I think he's still recovering from his motorcycle accident.


Personally, I'd move to Colorado and work with Irish Rich.......

Or Move to Nevada and work with Mondo at Denver's Choppers.
__________________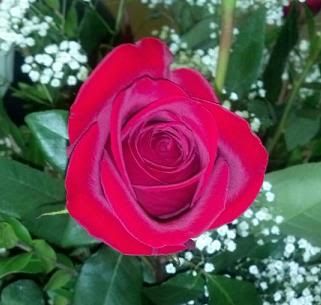 07-07-2015, 10:22 PM
Club Chopper Member




Join Date: May 2012

Location: Las Vegas, NV

Posts: 997
Not Ranked
Hadn't noticed the last two replies to this thread. I'm not under any delusions of living just off a shop job building bikes. Realistically I'll probably be barbacking nights at a club or bar, and hopefully leave my days free to work full-time or part time at a shop, even if the hourly rate is lower than what I might like (being new to the industry).

I'm willing to do whatever I need to just to get my foot in the door somewhere and prove myself. I know I can sell myself after that. I have the passion, the work ethic, the thirst for knowledge, willingness to learn, etc. I'm not in it to make a quick buck. I'm in it to do what I love.

I will definitely keep car shops in mind as well. Thanks Miamio.

And thank you Diva for recommending Super Co. They got some nice stuff and will definitely look into them.
03-14-2016, 12:18 AM
Club Chopper Member




Join Date: May 2012

Location: Las Vegas, NV

Posts: 997
Not Ranked
I'm just six weeks from the big move. Got my nest egg in order, and my living situation almost sorted out. I'll be in West Hollywood and will probably split my time between Universal Studios and the clubs in WeHo until I land something in the bike business. I don't expect to land a job in that field right off the bat, I'm sure it's highly competitive and no one out there knows me - yet.
03-16-2016, 02:37 AM
Club Chopper Member




Join Date: Dec 2012

Location: Los Angeles, CA

Bike Year, Make, Engine: BBC, FXDL, XL

Posts: 114
Not Ranked
No big shops, but they build still bad ass bikes. I always go and visit them when I am in LA. Always good times at:
THUNDER ROAD CYCLES
7253 Santa Monica Blvd, West Hollywood, CA 90046
THUNDER ROAD | CUSTOM MOTORCYCLES
POWER PLANT CUSTOM CHOPPERS
7416 Melrose Ave, Los Angeles, CA 90046
https://powerplantchoppers.com/
Posting Rules

You may not post new threads

You may not post replies

You may not post attachments

You may not edit your posts

---

HTML code is Off

---
All times are GMT -7. The time now is
12:37 PM
.